We have traveled Europe for the last 20 years importing hand selected antiques!
Contact: Chris Hammond

Address:
1200 N 9th Ave
Pensacola, FL 32501
Phone: 850-434-0880
Toll Free: 877-434-0880
Hours
Monday - Saturday
9 am - 5 pm

or by appointment
Our collection includes
furniture
paintings
mirrors
bronzes
and unique decorative items
We are a dealer and decorator friendly shop and work with the individual customer.
In-house restoration and repair services are available - from faux finish to carving and veneer work.
We are a premiere Florida Antique Shop!
Visit, shop, or become a vendor at
Poor Richard's Antique Show
Texas Antique Week
Sep 26 - Oct 4 2014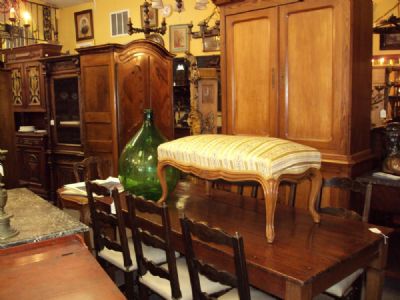 View Photos
MAP LOCATION
Latitude: 30.425243 Longitude: -87.207347